Europe Interrail Tour 2005
| | |
| --- | --- |
| Date | 2005/09/02 - 2005/10/01 (report finished 2010/09/01) |
| Location | Europe |
---
Five years ago I went on an Interrail Tour across Europe, a trip that would change me. I went on that trip alone but I was never lonely across the way. I visited friends in different countries, which so far I had only known online. Before going on that trip I was going through a rather rough time in my life, but this trip changed the way I see life. No matter how rough life sometimes get, there are so many things out there to look forward to, to see, to do, that there is no time to feel down. The rough times will go by. Wherever you might be there will always be some people to help you up again. This was a very important experience for me which has helped me to live a better and more joyful life. If you have the chance to go on such a trip, do it. Go out into the world alone and see what awaits you.
---
I've started to put everything together right after I came home back in 2005, but then I got lazy and never finished it. But now I finally decided I really have to finish it before I forget even more about what happened on this awesome trip.
You won't find photos of my friends in this report, because I usually don't post pictures of others to the public. But believe me, they've been there and it was great meeting all of them. I have since visited some of them again and will do so in the future as well.
---
The Plan
Quite a lot of planing went into this trip, and I had prepared this map before I started the trip, with several reservations for night trains and youth hostels on the way.
You can click on locations on the map below to jump directly to the description, or just keep scrolling.
---
The Beginning - Vienna - 2005/09/02
All my packs are packed, I'm ready to go...
Well then, after a night out with friends and maybe 1 or 2 hours of sleep I made my way to the trainstation in Vienna and left to Prague at 6 in the morning. Nothing much to tell about this train ride really, not much to see (mainly fields and stuff) and I was sleeping most of the time.
Now that's a view I better get used to...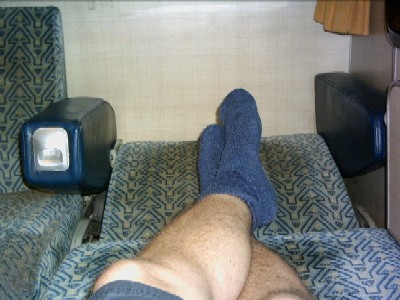 From the train I was able to watch a beautiful sunrise.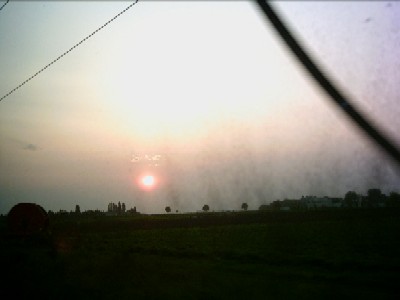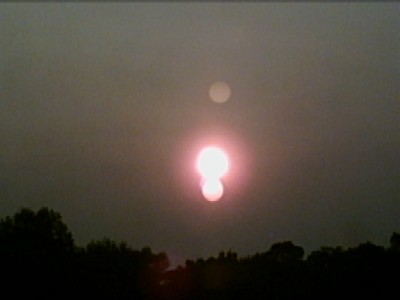 Dunno really why I took this picture, but it was the nicest thing I could see on the way from Vienna to Prague...
Also, there was some bird somewhere on that lake, but you can't really see it on that picture, lol.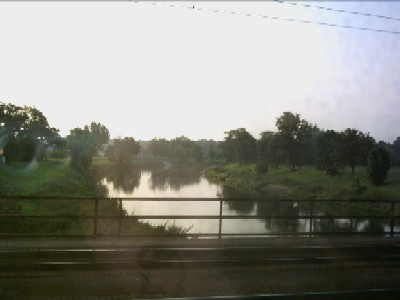 ---
Prague - The perfect Sightseeing Route - 2005/09/02
I arrived in Prague at 10:40 and the first thing I had to do was to get from the Hlavni Nadrazi station to another train station Holesovice where I was to continue my journey later, so I could leave all my luggage there. So, first changing money (there are lots of possibilities for that but you don't get the best rates at the train station, so just change a small amount), then getting a public transport ticket (from Newspaper shop). It's only 80 CZK (not even 3 Euros) for a 24 hour ticket, so I went for that option so I wouldn't have to care about how often I take a subway or tram. Also they have some weird rules that you need an extra ticket if you have a lot of luggage with you, but you don't have to care about that either because it's included in the 24 hour ticket.
Ok, and then after finally finding the subway station, 3 stops with subway C to get to Holesovice.
Now the luggage lockers in Prague are really interesting and I never seen anything like it before. It took me a while to figure out how they worked so I just had to take a picture of them, lol.
1. Put in your luggage and enter coins, 2x5 CKZ (there's money change nearby, where you can get the right coins if needed)
2. On the inside of the door you have 4 wheels with which you can enter some code of your choice. (Don't forget it!)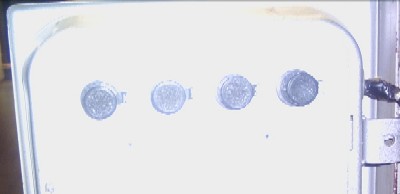 3. Just close the door and your luggage is safe for now. More fun coming later when you want to open it again :-P
Not having to carry all those package anymore, I was then of with subway C again to get to the Muzeum station where we will start our sightseeing trip.
That's the approximate route I took, I only reconstructed it afterwards so it might be wrong in some parts.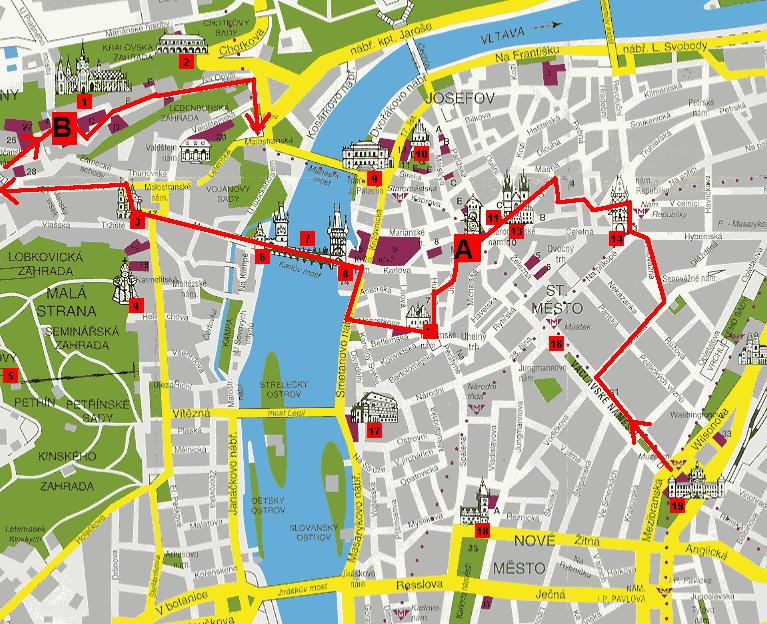 Starting point is the National Museum (19).
Yes, that's the National Museum again, but this time with me. I met a couple who also were going to Dresden later that day, who took that picture for me. And they spent far less time in Prague than I did, so I'm not that bad really, lol. I have no idea what happened with that picture. I think my digital cam didn't like the quite hot temperature or something. I had a lot of pictures that day which ended up that way. Luckily I took pictures of everything twice, so I had a good shot of everything in the end ;-)
From the National Museum the route goes along the very long Vaclavske Namesti.
I didn't want to go all the way across this place, so I just turned right when I saw this church in the distance.
From there, through some streets and alleys...
...I came to the Powder Tower (14).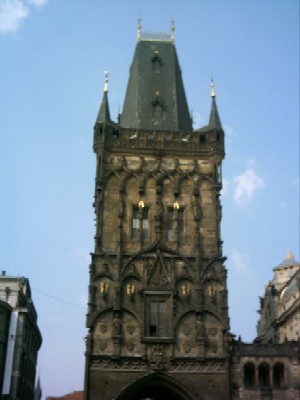 Right next to this tower there is this nice building, and I have no idea what it is...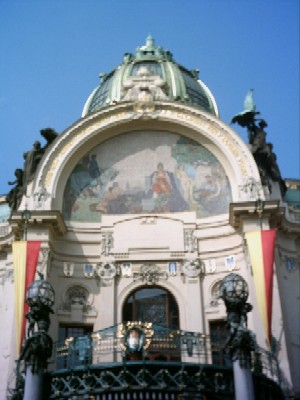 Now my plan was to keep walking west steadily, but the streets in the old town of Prague are very, very confusing, so I ended up walking around for a while before finally coming to the Old Town Square. (11)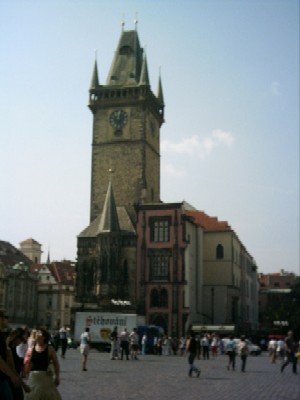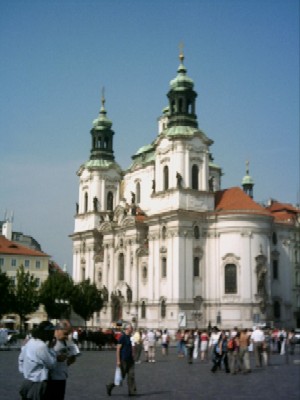 That's when I noticed that huge crowd of tourists standing around obviously waiting for something, so I went to check it out...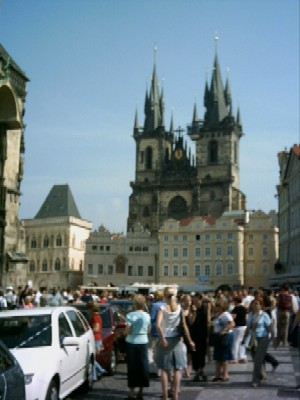 ...and came to Orloj - the Astronomical Clock. (A)
At every full hour there are figures of the 12 Apostles moving around on the top.
It's one of the main tourist attractions in Prague and most people gather there long before the full hour. I came to that place like 2 minutes before it started, so it was perfect timing (due to getting lost earlier...lol). Except everything you might hear from people in the crowd: there is NO figure of a skeleton appearing... (which is quite a disappointment, lol)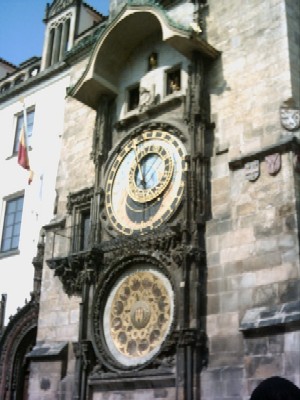 Now it's time to go to the river banks of the Vltava River from where you can get a nice view at the Castle Hill and surroundings...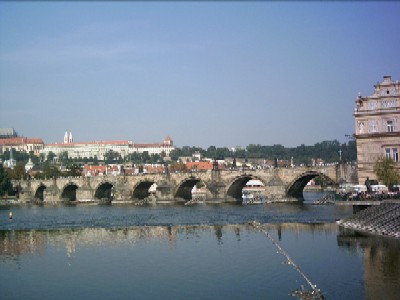 ...and then to cross the Charles Bridge.
Now for all of those who know it, that's the bridge that also appears in the anime series "Monster", and you also have puppeteers with hand-made puppets there. But... I wasn't able to find the "Three Frogs" or the "House of Red Roses"...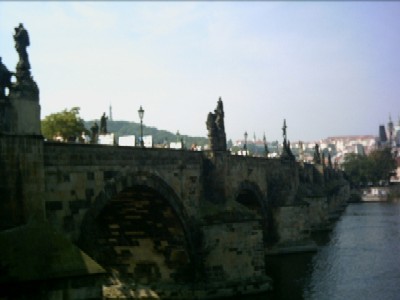 You also have a nice view from this bridge.
And then it's a very, very long way to get up to the Castle Hill.
On the way up you come by a lot of small restaurants where you can sit out on the street, so I took my lunch then and tried some local beer (Staropramen, quite good but a bit too bitter to my taste).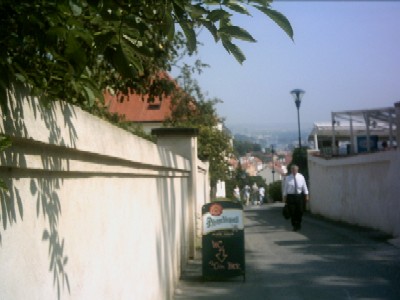 On the way I came by those head-shaped poles, and thought them good enough to take a picture of. (All of them are shaped differently.)
After finally reaching the top, you are rewarded with a very nice view of Prague.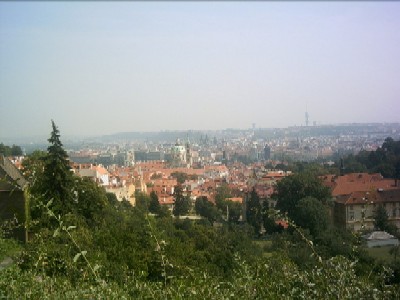 The first thing I came across on top of the hill was this church.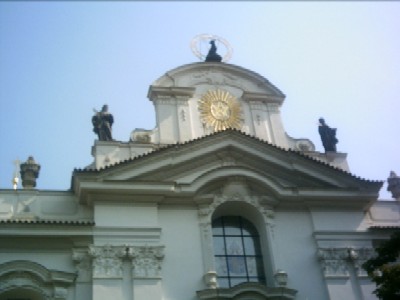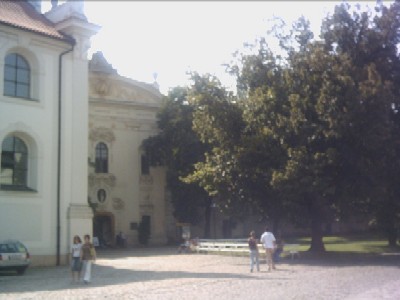 | | |
| --- | --- |
| From there it's down a small stairway... | ...and past another church... |
| | |
...to come to the main entrance of the Castle. (B)
And of course I was there in perfect timing to watch the changing of the guards at 2pm.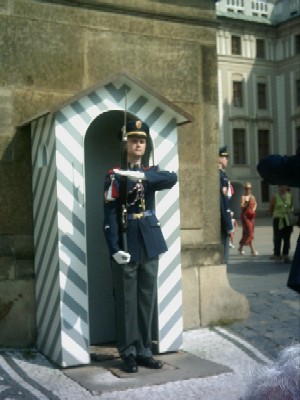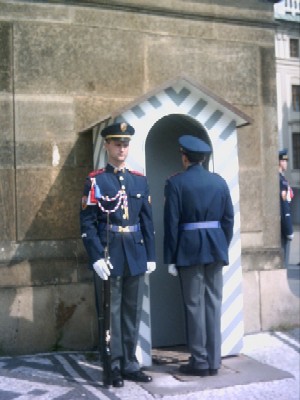 Since the sun was shining directly into the faces of the guards, there was the very special ceremony of the "Adjustment of the Sunglasses".
And walking through all the Castle area...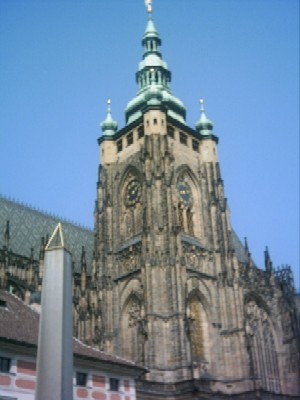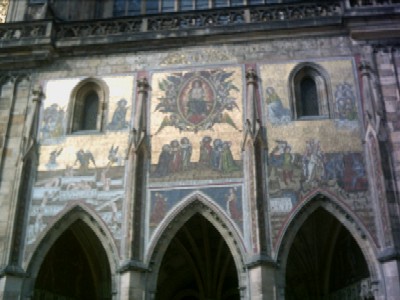 ...you come out on the other side for another nice view of Prague.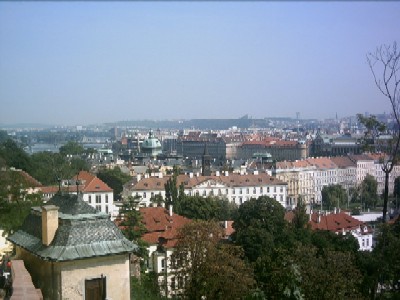 From there it's down a very long stairway lined with souvenir shops...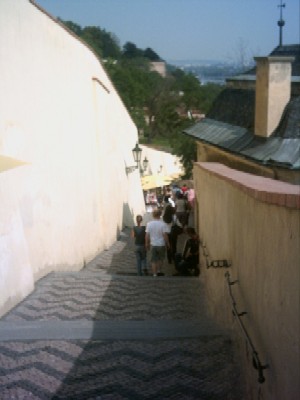 ...until you come to this nice small park right next to the Malostranska subway station.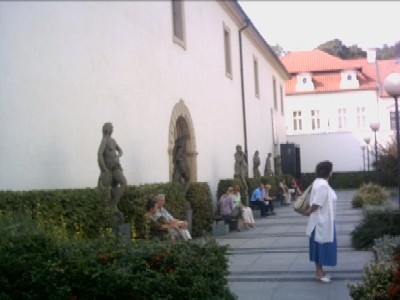 Now this subway station can be really bad for you if you have to wait in it for long... so it's best to close your eyes while waiting for the subway train :-P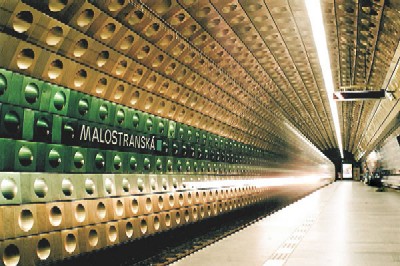 From there it was back to the Holesovice train station for me to retrieve my luggage and catch my train to Dresden.
For getting your luggage back from the lockers you have to enter the code you set earlier (and hopefully have not forgotten) in front of the door wit the wheels. You have to move those small metal plates above the wheels away so you can actually see what letter/number you are setting. It's kinda fiddly to get the right position for some of the wheels, and you will have to wait a while before the locker actually opens, but if the locker starts humming quite loudly you are on the right way ;-)
---
Along the Elbe(?) to Dresden - 2005/09/02
The train ride to Dresden was quite nice because it was going along a river (I think it should be the Elbe) all the time, so I just took some pictures as impression.
---
Dresden - Sightseeing with Hangover - 2005/09/02 - 2005/09/03
Ok, so I arrived in Dresden Neustadt in the evening, and my first stop was the youth hostel to get rid of my luggage and finally get a shower after a long, hot day.
I really can recommend the hostel "Lollis Homestay" because of several reasons:
quite cheap, 13 Euros for one night (plus 2 Euros for bedding if you got no sleeping bag with you)
good location, a lot of bars, pubs and clubs right next door, and about 15-20 minutes to walk into the old town
close to the train station Dresden Neustadt so you don't have to carry your luggage for so long
You can "borrow" a season ticket, which is valid for most of the museums, for 1 Euro/day, but you will have a different name for that day :-P
So after having made myself comfy in the youth hostel, I walked into the center and just walked around the old town at night a bit. Then I found a nice Irish pub with quite reasonable prices and live music. So over a few ciders I got myself directions to a supposedly nice night club with rock/alternative kind of music.
I spend the rest of the night until like 3am at this club "Flowerpower" which really is quite nice if you like this kind of music. They also have another club in the same building where they play more hip hop and the like. Also entrance to these clubs is free and the drinks are not overly expensive.
After a very short sleep, I got my breakfast at the youth hostel (for 3 Euros) and then it was sightseeing time with a bit of drowsy feeling from the night before, lol.
From the youth hostel I walked down across Albertplatz and the main street (which is quite nicely lined with trees) to this golden statue (whoever it might be...)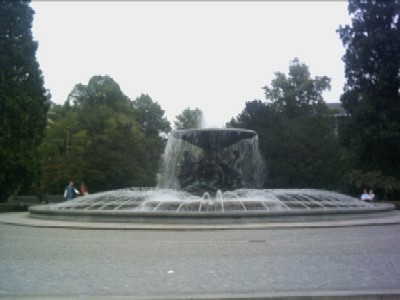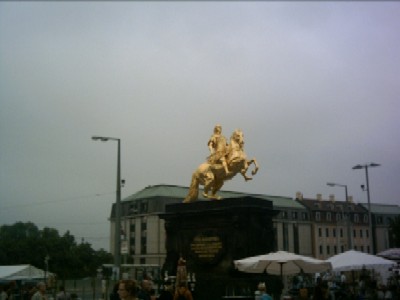 Then over the Augustus bridge from where you have a nice view of both the old town and the new town.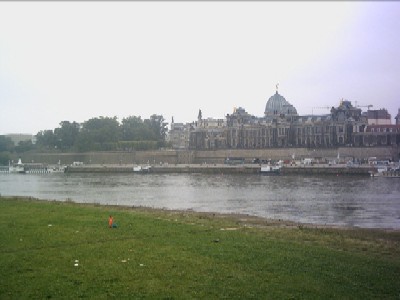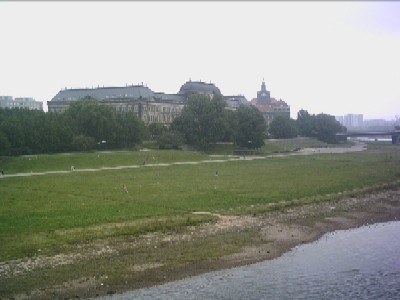 All the famous places in Dresden old town are actually quite close to each other, so luckily there was not much walking to do.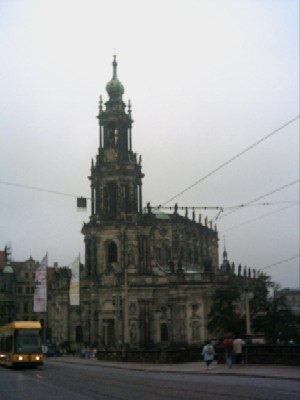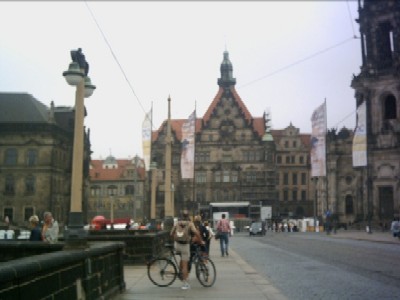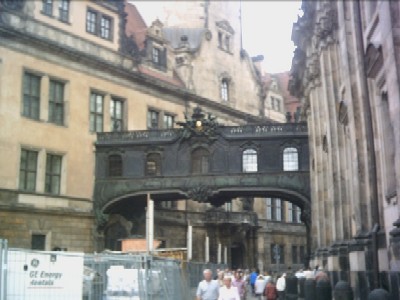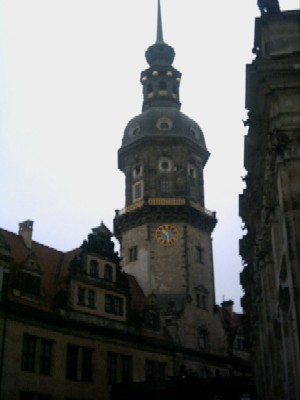 There's this long wallpainting of different princes and rulers of Germany, and some of them have really weird names.
Like on the right picture one guy is called "Friedrich der Gebissene" which means "Friedrich, the bitten one".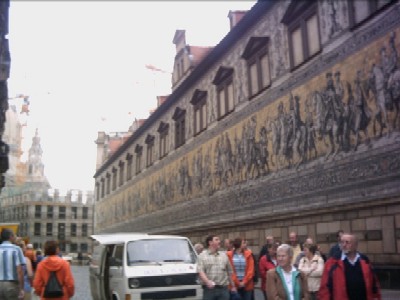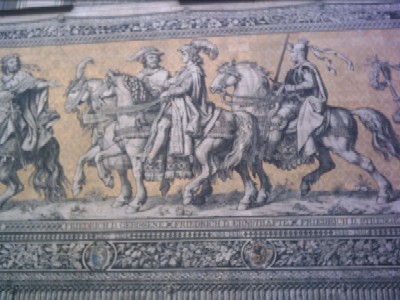 The famous Semper Opera house, but I didn't find it that impressive, at least not from the outside and I didn't go inside.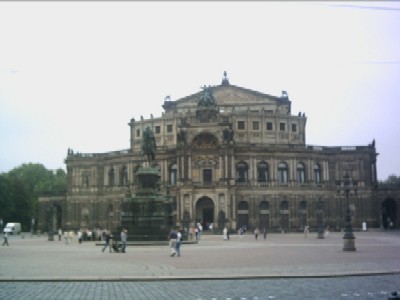 The next (and last) stop for me was the Zwinger, where you can find most of the museums.
I visited one museum, the "Mathematischer & Physikaler Salon", where there are all kinds of old measuring instruments, clocks, etc. It was quite interesting in my opinion.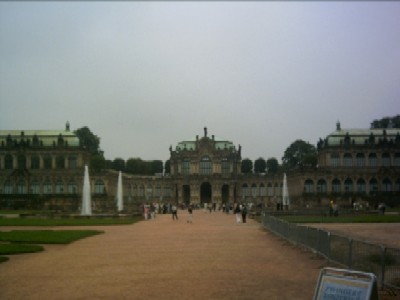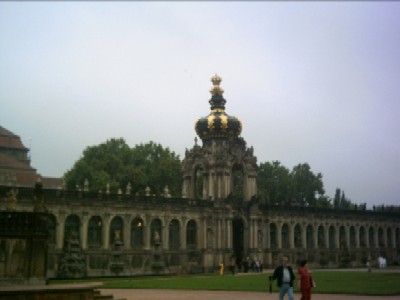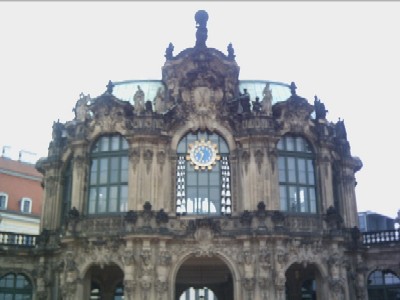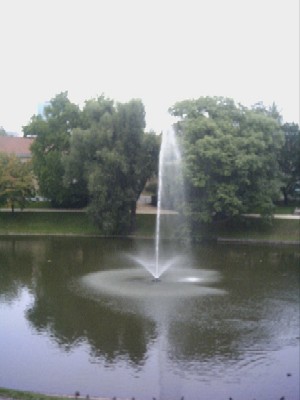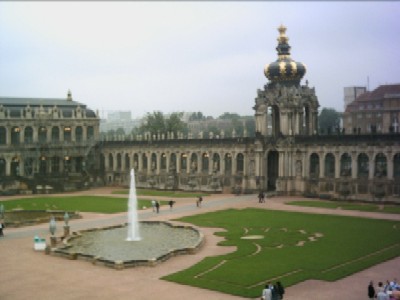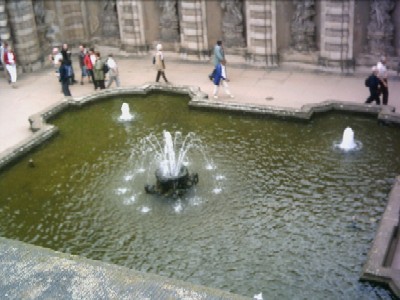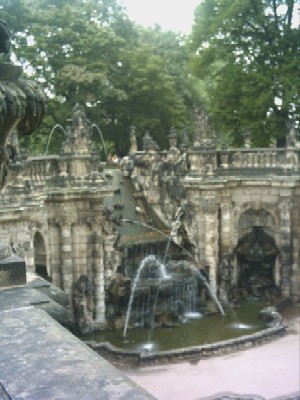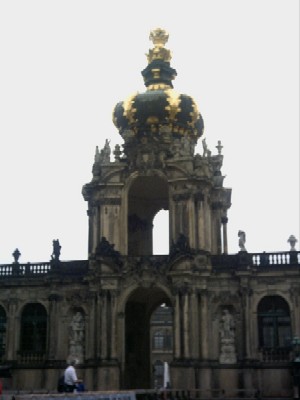 After having seen everything I wanted to see, I grabbed my luggage from the youth hostel and then it was off for me to Berlin at around 2pm.
---
Things to do around Berlin Ostbahnhof - 2005/09/03
So I arrived at Berlin Ostbahnhof and had some hours to spend before my night train to Malmö would be leaving.
So... what to do...
Well... it's quite obvious, isn't it? Learn about life in the ice age ;-)
(Note: they have this exhibition at the train station for a limited time only)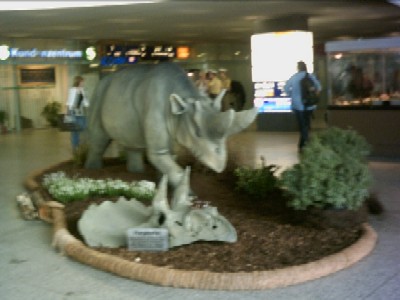 Next thing I did was take a look at a map of the surrounding area, and I found this huuuugge park, so I decided to go check it out.
Next to the park is this church with a graveyard next to it. If you like graveyards, go there, it's quite nice one.
The park was really nice with a lot of different things to see in it.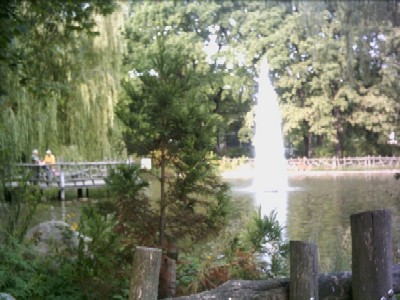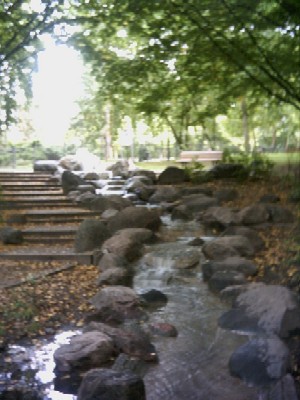 That's a bell for World Peace.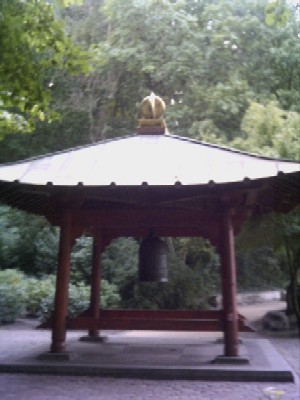 If you thought that Schönbrunn is a castle in Vienna, you are totally wrong, because Schönbrunn is exactly what you are seeing on that picture.
And here we have the "Fairy Tail Fountain" which is a very nice place just to sit down and have something to eat, if you were wise enough to bring something with you ;-)
I don't really know what it is, but it was big enough to take a picture of it.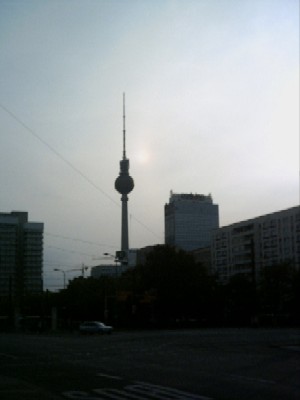 Just another random thing I saw on my (loooong) way back to the station.
Other things I did after coming back to the train station to keep myself occupied until my train left included the following:
spending half an hour to open a bottle with a carbonated drink, which I had been carrying for quite a while, and trying not to make a mess with it
talking to some other people who are waiting as well, quite a few of them were travelling with Interrail as well
spending some time in the internet cafe
using the opportunity to eat at Dunkin' Donuts, if you don't know what it is, you definitely have to try it
And after that I was off with the night train to Malmö.
---
Malmö - Part I - 2005/09/04
Ok, just the normal routine for arriving in a new city, i.e. change money, put luggage in locker, have some breakfast, and afterwards I already was off again to take the train to Kopenhagen.
Starting from sunny weather in Malmö the moment the train came unto the new Öresund bridge, there was mist all over the place so I had a great view ;-)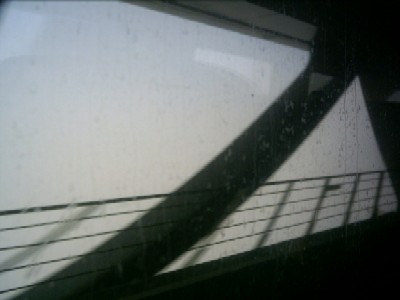 ---
Kopenhagen - The City of the Little Mermaid - 2005/09/04
Well then, Kopenhagen... it is a really nice town and I really enjoyed my time there. The weather was rather cloudy when I came there, but it got sunny rather fast.
The most important thing first: just follow these signs, they will lead you to the important places.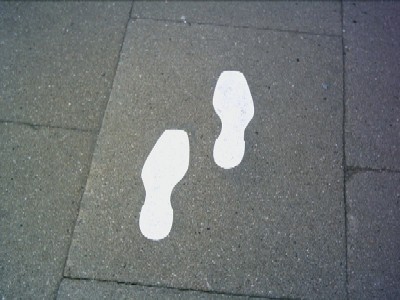 And another interesting thing before starting with the real pics: many traffic lights for pedestrians display the time until they switch to green or red. I've never seen that anywhere before.
Ok, so this was my approximated route, red being walking, blue being a ship cruise.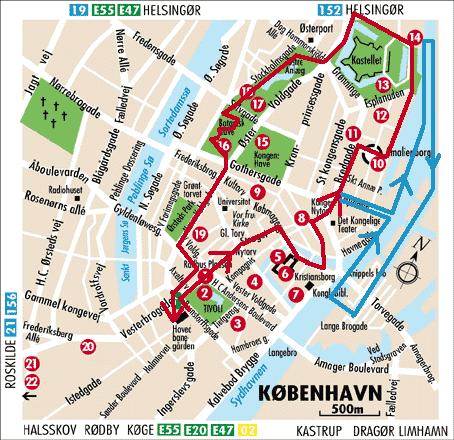 One of the first things you see when walking from the train station to the Rådhus Pladsen is this biiiiig thermometer.
As you can see, or probably not see on that pic, it's still quite cold with 16C.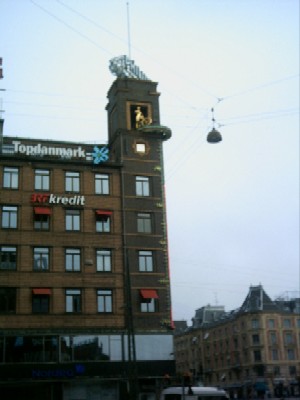 Next there was the Rådhus Pladsen (1) with a lot of nice buildings all around, but no sun out yet.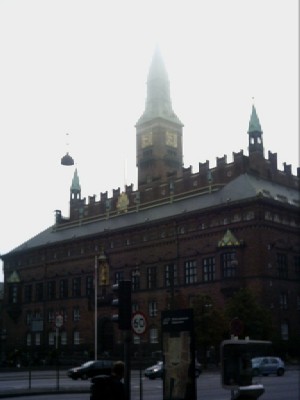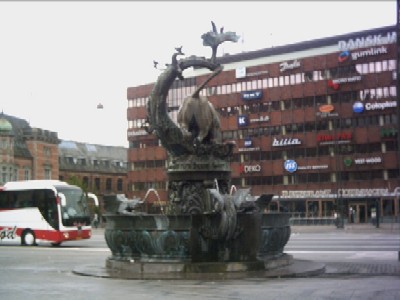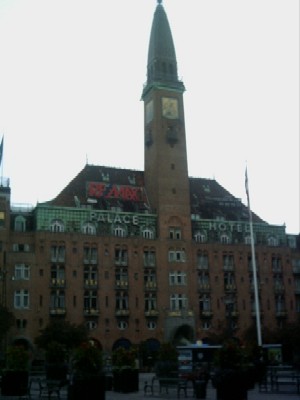 Just some random pics on my route...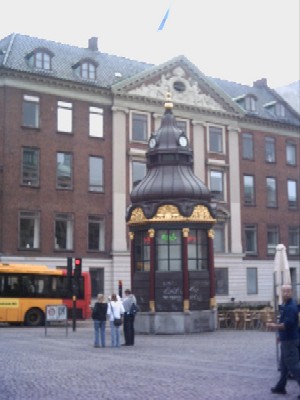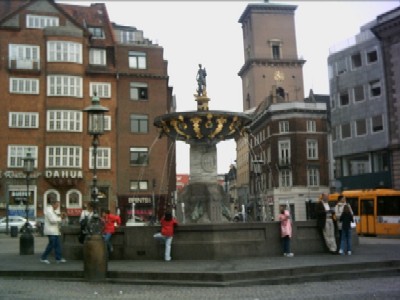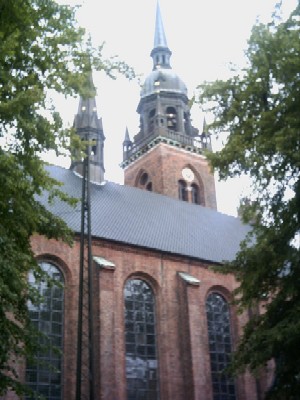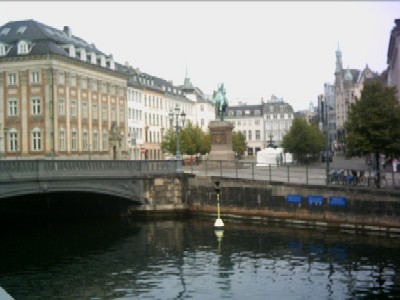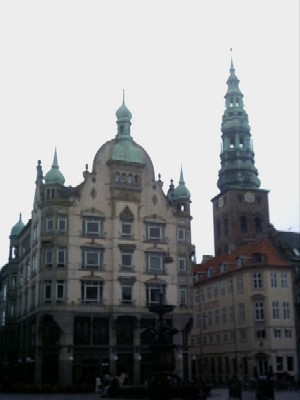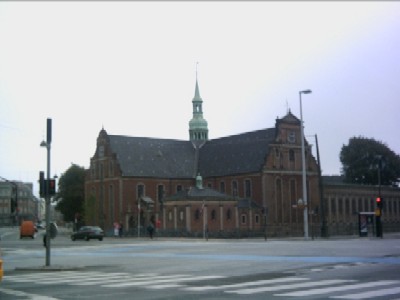 When I was having a break on this place, the sun came out while I was sitting there :-)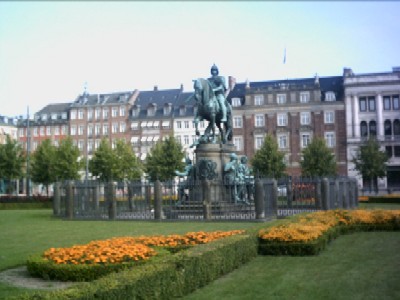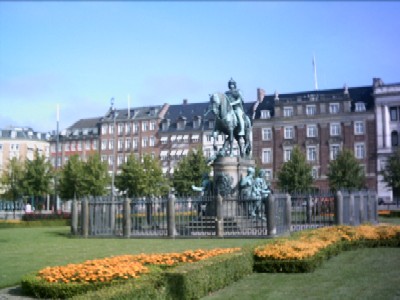 Soon after that I came to Nyhavn, and I took the opertunity to take a guided (in English) boat trip from there. It's only 30 DKK (about 4 Euros) for the trip and it is really worth it. I didn't go for the one trip that is right at the front of Nyhavn, because that one seemed rather full. There's one trip that starts on the right side of Nyhavn where you will have more place on the boat, also the seats looked more comfortable, hehe.
The trip starts by leaving the rather long Nyhavn.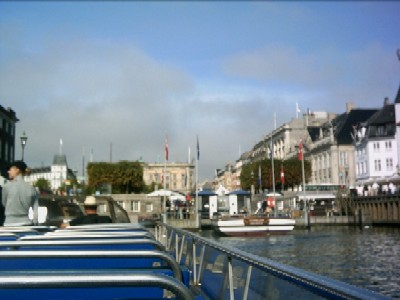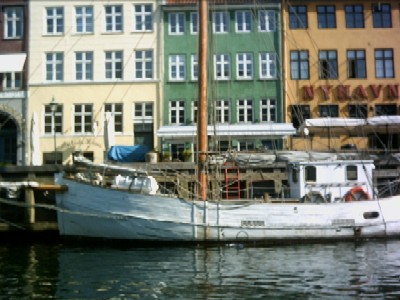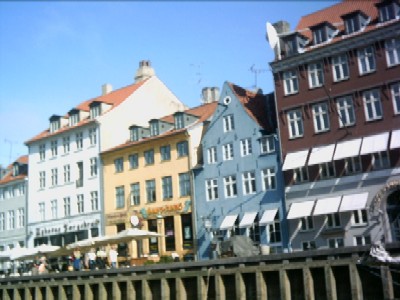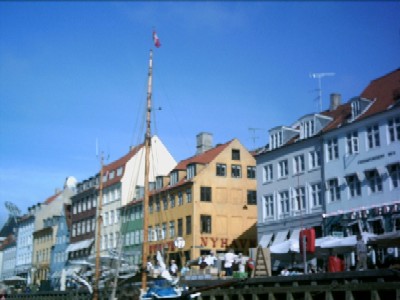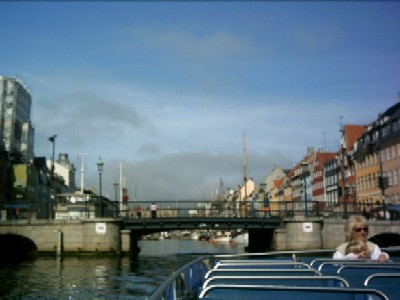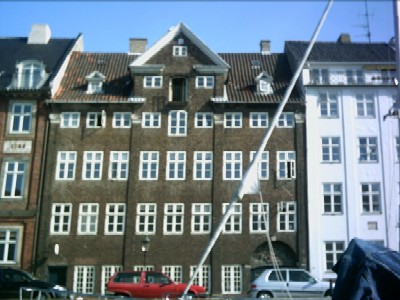 Afterwards the ship goes up along the coast, until you arrive at...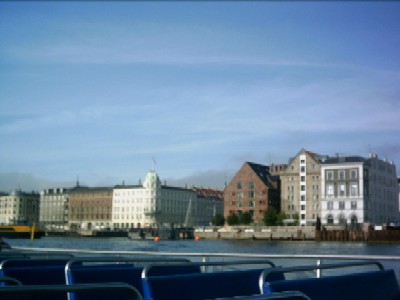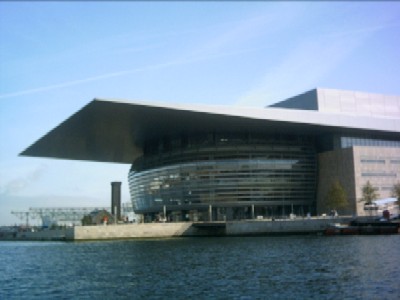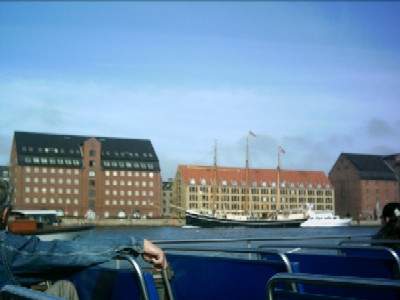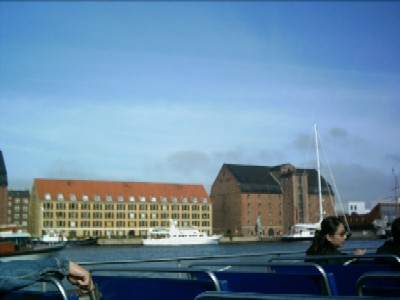 ...the back of the famous Little Mermaid (14). Of course the ship will slow down so you can get a good pic ;-)
Then it's back down along the coast...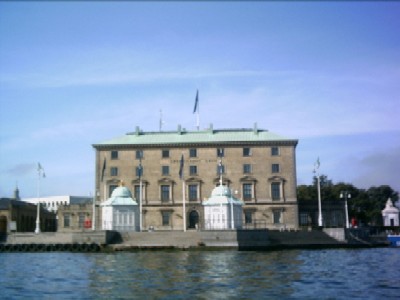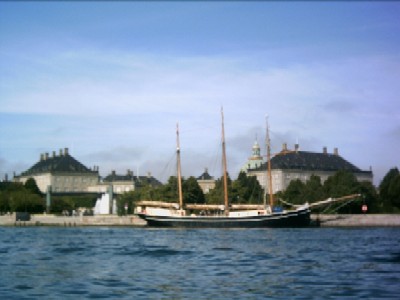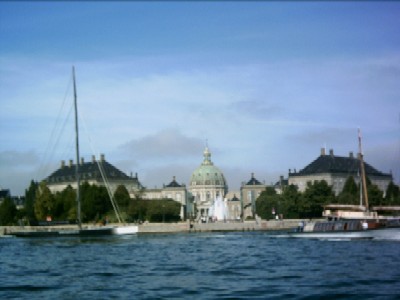 ...and into the smaller canals where you will get quite a good view on a lot of sights.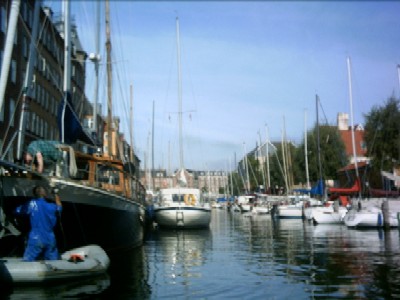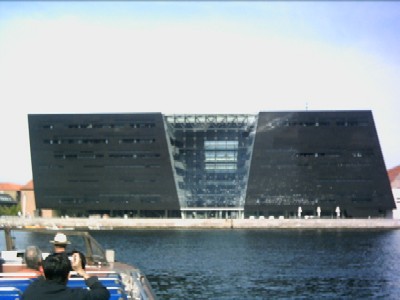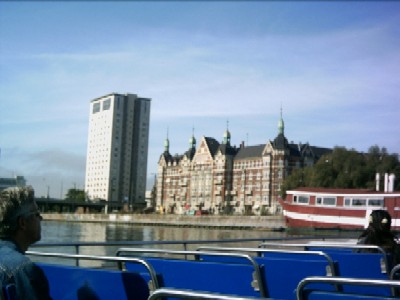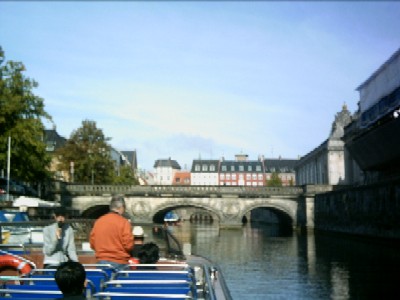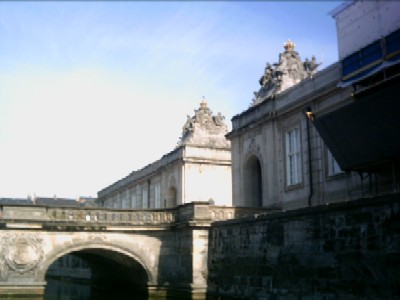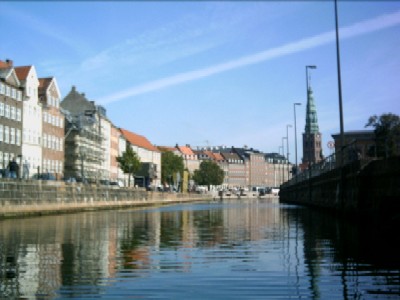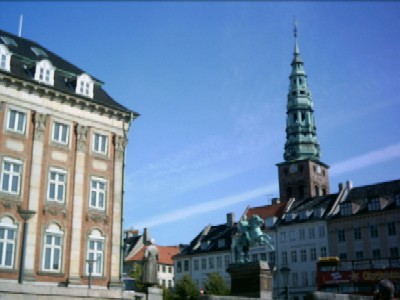 And that's just a very bad picture of me while crossing under a bridge on the way back to Nyhavn.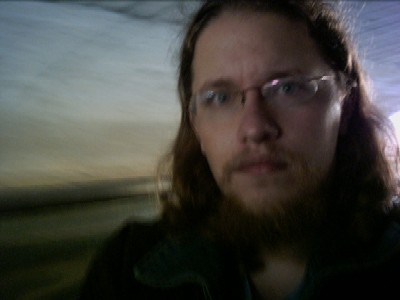 After leaving the boat, I followed the white steps to come to the Marmorkirken (11). This church is definitely worth to go inside.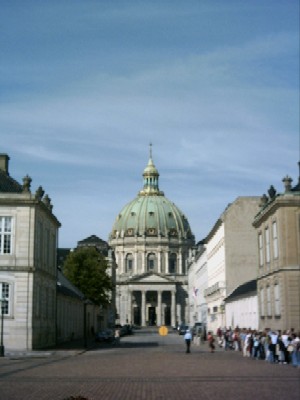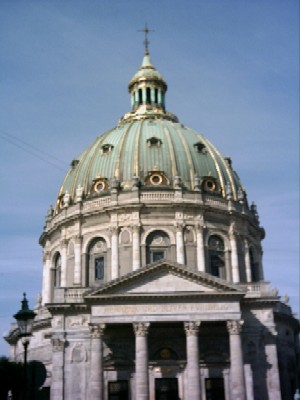 Afterwards I went down towards Amalienborg (10), and I was lucky again to be there at around 12 for the changing of the guards. They are changing guards all over the place so sooner or later you will come close to them.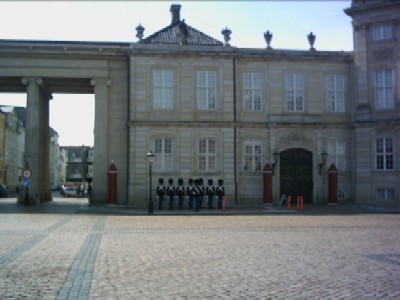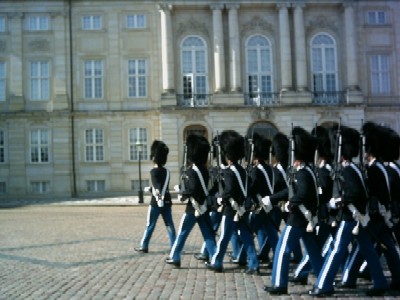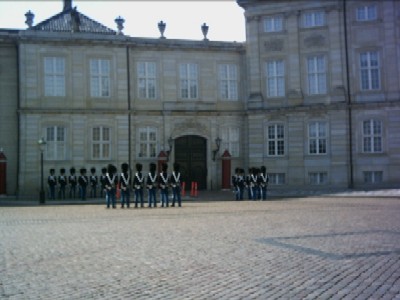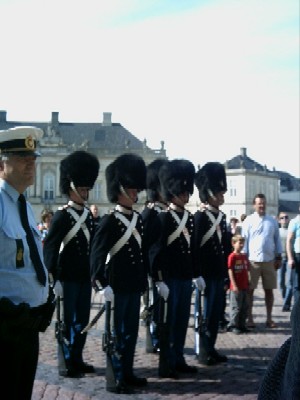 After I seen enough of it, I went on, and had to be careful not to be trampled to death by all those tourists running into the other direction because they only just realized there is the changing of the guards.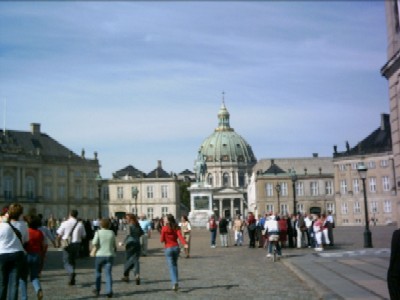 Now I just walked up along the coast and saw most of the things again I already saw from the ship.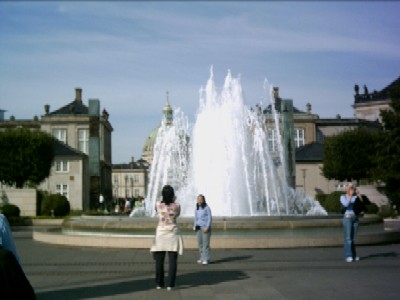 You don't have to go to Florence to see Michelangelo's David ;-)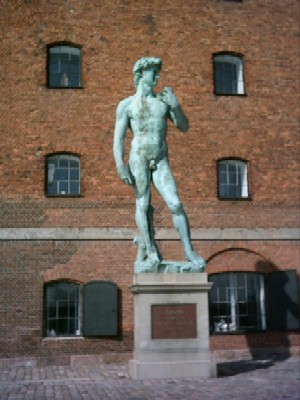 I ended up at the Gefion fountain (13) and a church.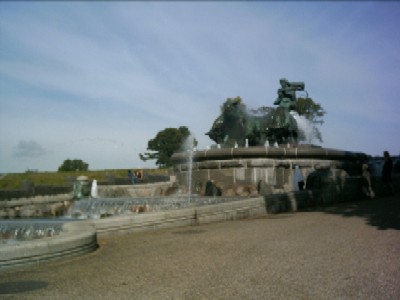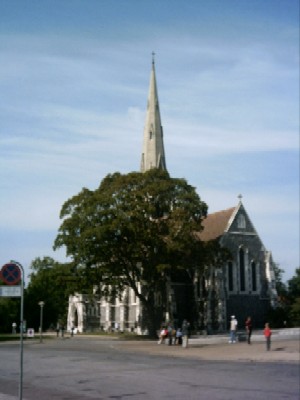 From there through a nice park with a lot of statues until I was at...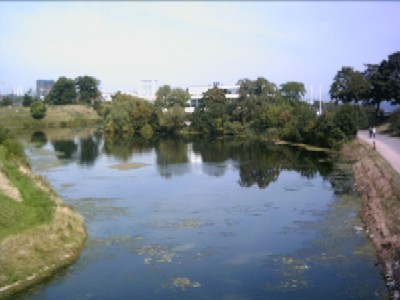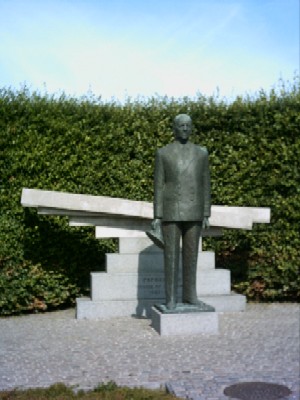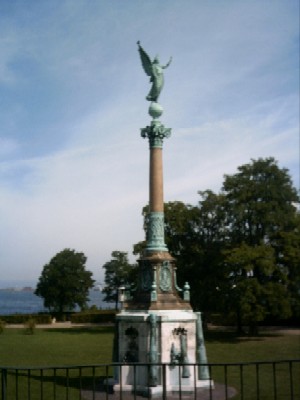 ...the front of the famous Little Mermaid. (14)
On the way back I walked through parks most of the time, and came across this turtle.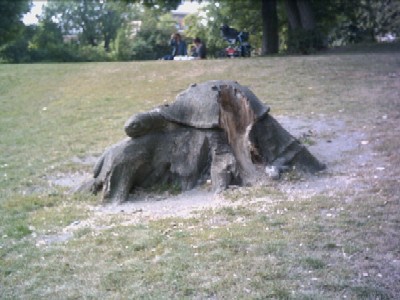 The botanical garden (16) is definitely worth a visit. It is very nicely arranged, and they got a real turtle in that lake, although you can't see it that good on the pics (it's right of that bird sitting on the stone).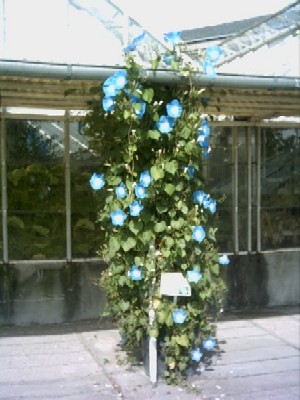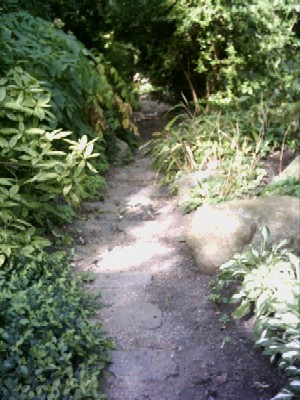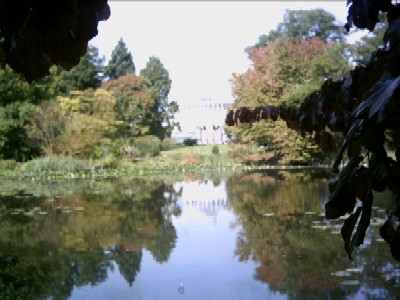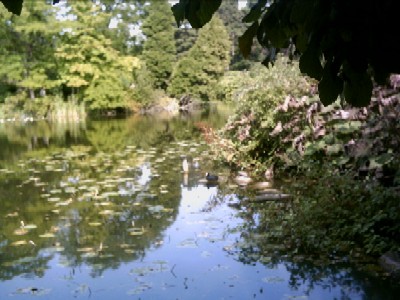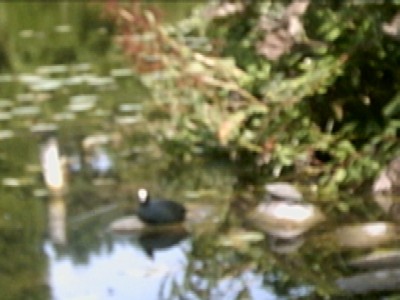 At the end I just retook some of the pictures at Rådhus Pladsen (1), this time with the sun shining.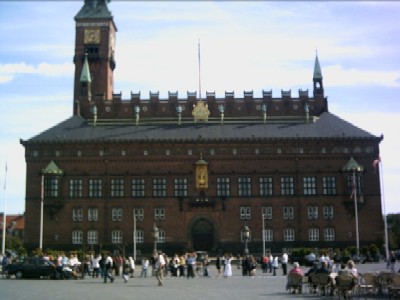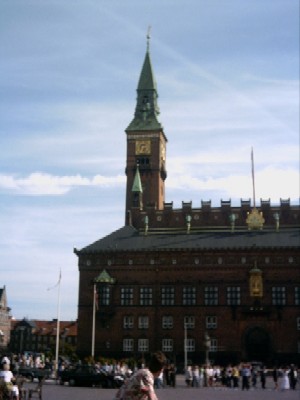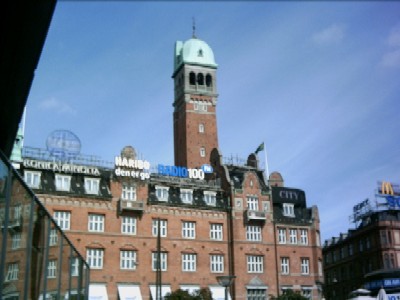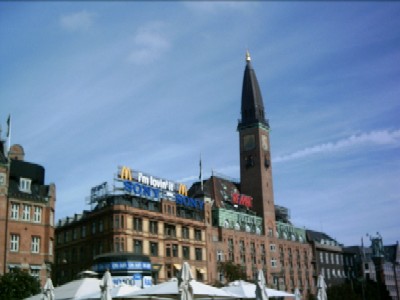 And now it's back with the train across the still foggy bridge to Malmö.
---
Malmö - Part II - 2005/09/04
My first stop after coming back to Malmö was the tourist info to ask what I could do in those hours while waiting for my night train to Oslo. I ended up with a map of malmö with some areas circled, so I just started walking and followed those circles.
First thing you should know about Malmö is that the town center is surrounded by water, which makes it really nice.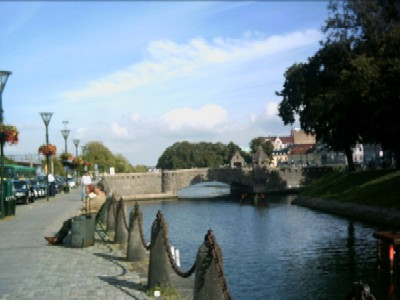 That's something you won't see anywhere except in Scandinavia: a big, overfilled bicycle parking place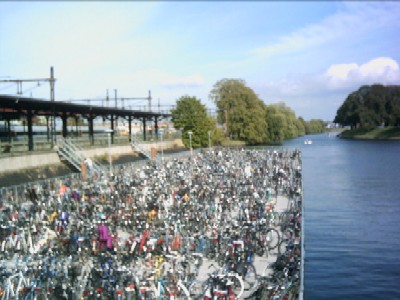 Some impressions from the old town of Malmö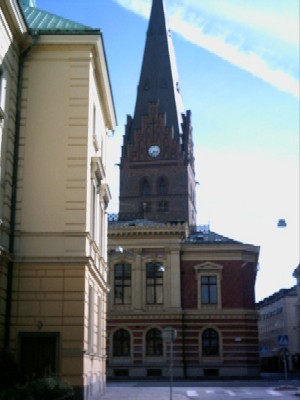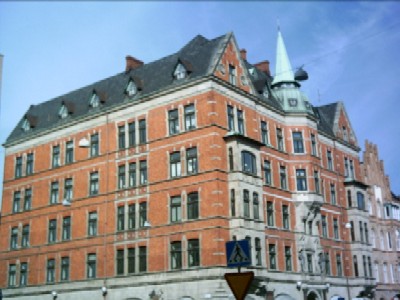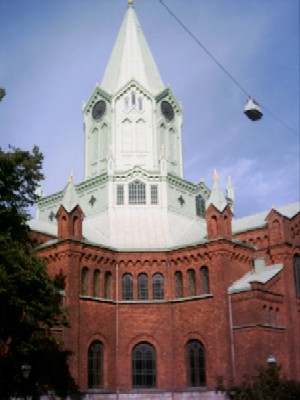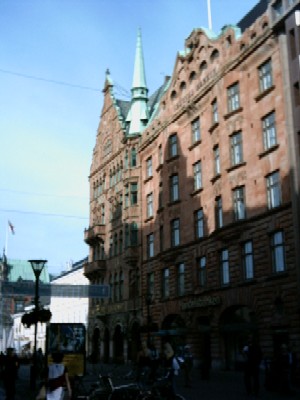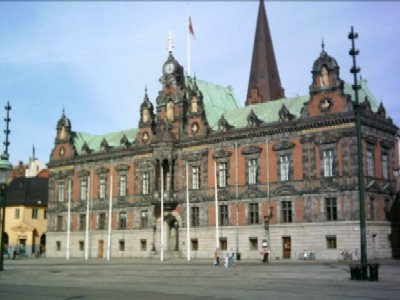 The flag symbol of Malmö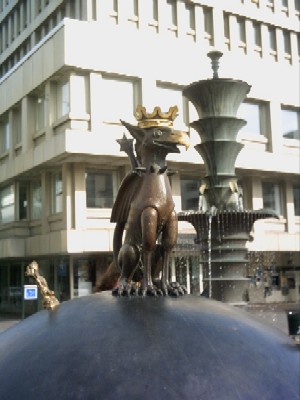 Lilla Torg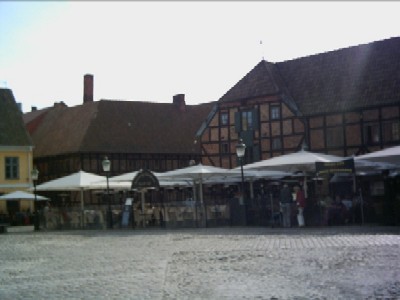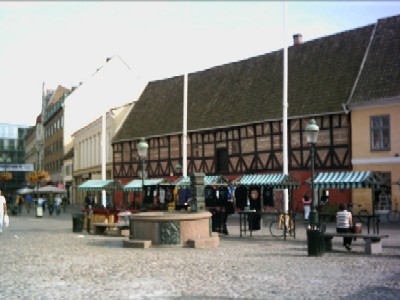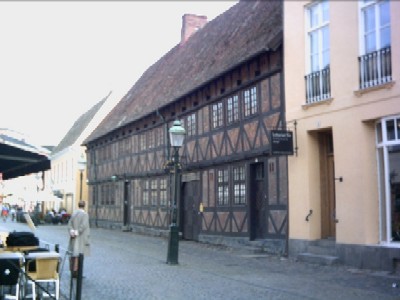 Through a very nice park...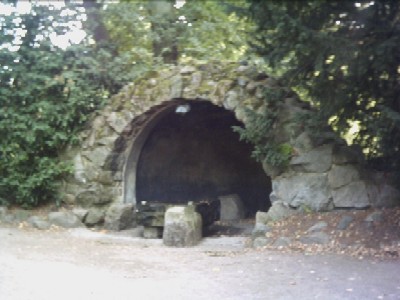 ...I came to the castle Malmöhus.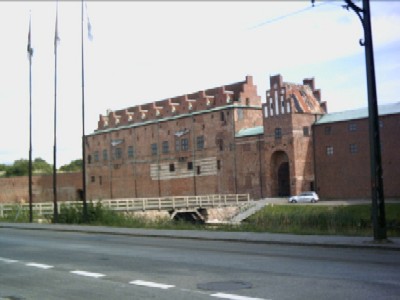 From there I moved northwards, towards the "Turning Torso". You can't really lose sight of it. With its 180 meters is higher than anything else around. I just loved the view of fog covering the lower part so it looked like it was coming out of the clouds.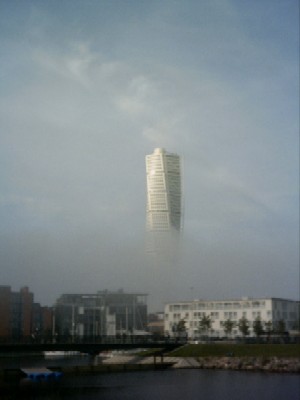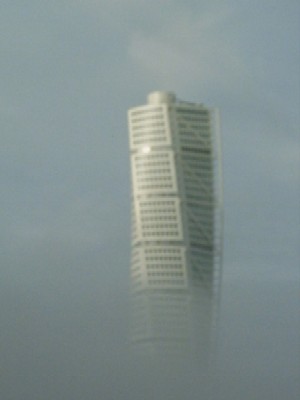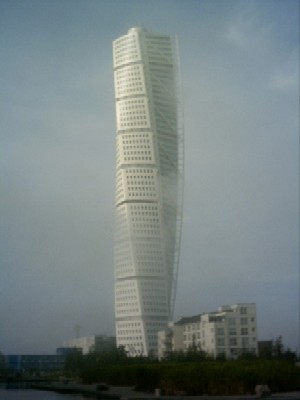 The area I walked through was also very nice.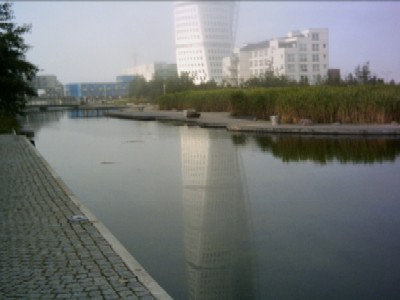 And after a while I was standing directly next to it. It is not quite finished yet. They gonna use it for apartments and offices, and also have a viewing platform on one of the upper floors.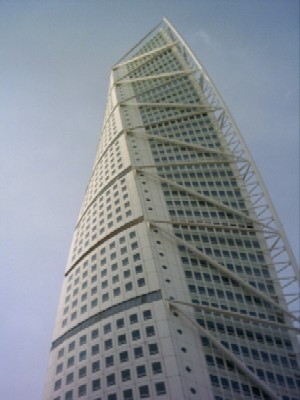 Now I was lucky enough that the America's Cup (a sailing competition) had just ended that day in Malmö and they had a prize giving ceremony, so since I had still a time left I just went there.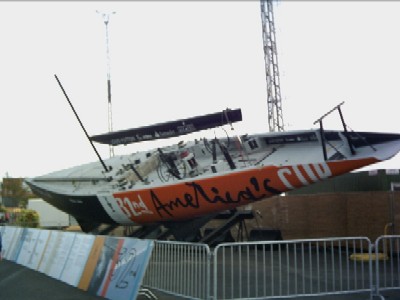 I was too late for the actual prize giving (I was still in Kopenhagen when it happened) but there was a concert of two Swedish entertainers which was quite nice.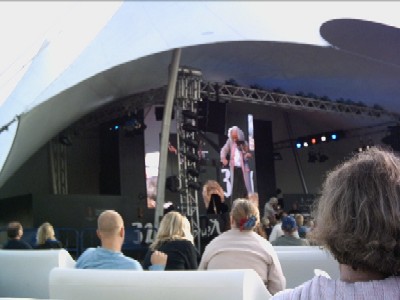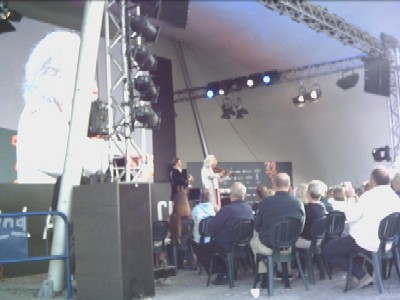 Special pics for Vampy ;-)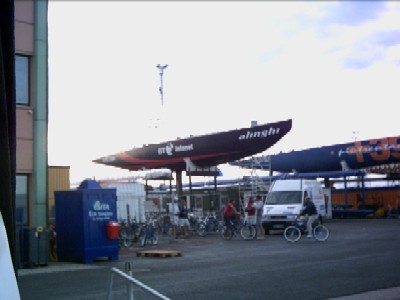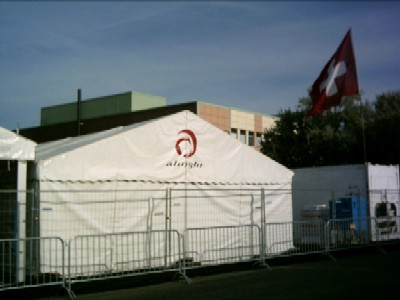 Just some more random impressions of the way back to the station.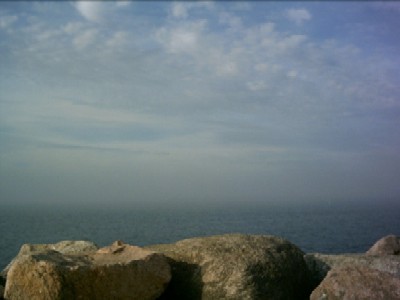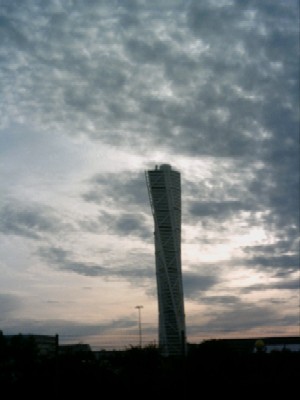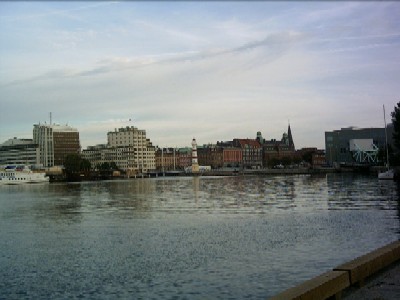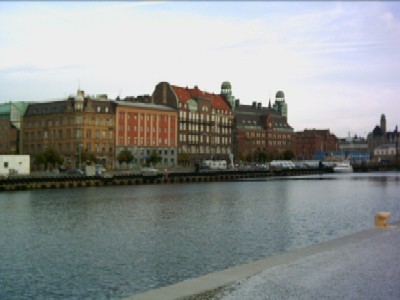 And after some more time of waiting at the train station, it's off with the night train to Oslo.
---
Oslo - Yay, I made it till Norway! - 2005/09/05
Nothing really much to say about my time in Oslo that day. I came, changed money, got some breakfast, and then I already was off with the train to Asker.
---
Stian (Madsen) & Therese - Asker - 2005/09/05
My first visit on my trip was really good. Both, Stian and Therese, are really nice, and we had a great day just sitting and talking in the sun (except the weather forecast of rain, but I can't have rain on my trip, so...). I'm definitely gonna try to meet them again while I'm still up here :-)
And after a lot of hours, which flew by really, really fast, I was on the train again, this time northwards to Stange.
---
Janet, PC & all those other Vikings - Stange - 2005/09/05 - 2005/09/15
After three days of travelling and sightseeing I finally arrived in Stange for my first longer stay of this trip. After those 3 very busy and exhausting trips (5 major cities in 3 days sounds a bit crazy, right?) I was glad to have a bit of quiet time.
Here we have a typical Viking home, the place where I was about to stay for the next few days. I just loved this big garden :-)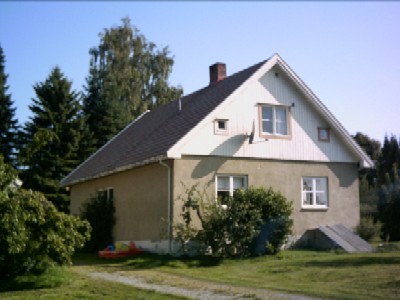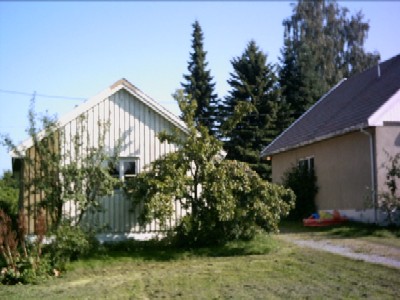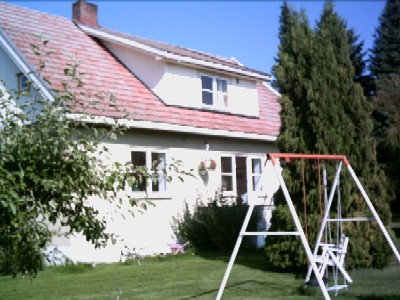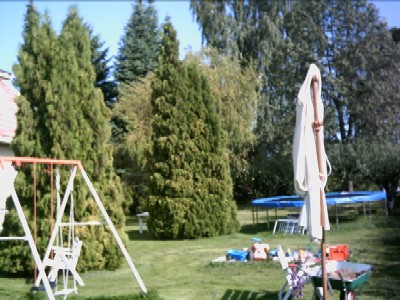 There's not really much to do in Stange, so I spent this time with Janet, Per-Cato and their kids Oskar and Mads, just talking, drinking beer, oh yeah, and helping Per-Cato fixing the bath room (keep in mind that home improvement is a very important part of Norwegian culture ;-) ).
But of course I couldn't stay at one place for "that" long, so after a few days it was time to take a trip to the next bigger town, Hamar.
---
Hamar Sightseeing - 2005/09/08
Yay, I was back on a train again, but not for long, since Hamar is not really that far from Stange. And this time I wasn't alone on the train, since I was going to Hamar with Janet and Mads.
In Hamar we met up with Per-Cato to have a coffee in a Café right below his office.
And since it was impossible for me to visit a town and NOT take any pictures, here are some random impressions of Hamar.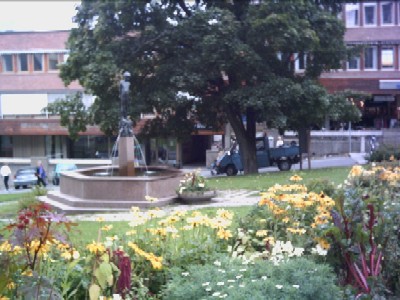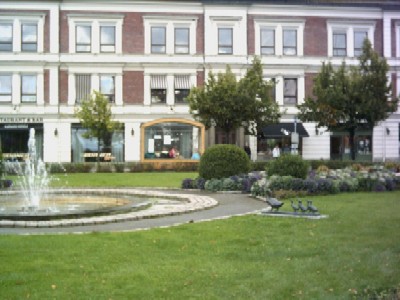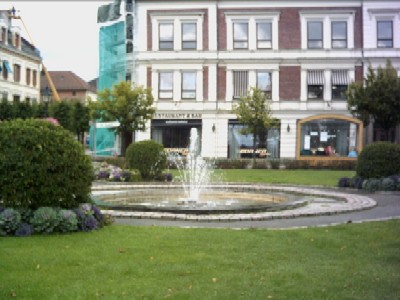 After that it was back with the train to Stange, and then at night out to Hamar again to enjoy the Nightlife.
Per-Cato showed me the best pub in Hamar, "Dirty Nelly". Nice atmosphere, great music, and expensive beer...
There I also met some friends which I've only known online so far.
And then the next day after a very short night, I was on my way to meet Ulrik in another part of Norway.
---
Ulrik the Vampire - Tvedestrand - 2005/09/09 - 2005/09/10
Yes, I was off again on a long train ride into the South of Norway. In Oslo I met up with Ulrik's girlfriend Tone, and together we had a 4 hour train ride plus about 1 hour on a bus until we finally arrived in Tvedestrand, the town of books. They have about 30 bookstores in this very small town, and noone could explain me why...
Some impressions from the actually very nice town Tvedestrand.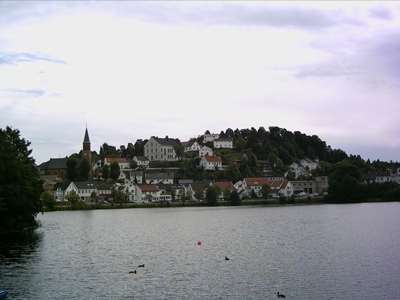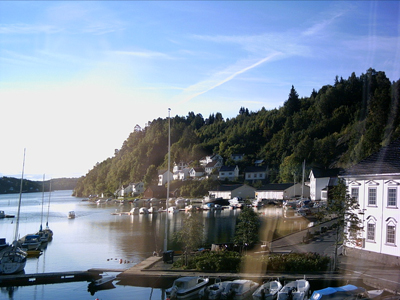 There is really not much to do in Tvedestrand (if you don't want to buy books) so we were hanging out with some of Ulrik's friends.
(Don't ask me their names, I'm really bad at remembering names, lol)
And we ended up renting a movie, "Saw", which was actually quite good.
Next day in the morning I already was leaving again.
Here's a pic from the train station in Gjerstad, just to give you an idea how the south of Norway looks like. (trees, lakes and white houses...)
On my way back to Oslo I dropped by in Asker to meet Stian and Therese again.
---
Short Visit to Asker - 2005/09/10
I really wanted to see those two again, and since the train stopped in Asker anyway, I just got off there, and visited them for a short while.
Because they needed to go to Oslo to pick up their son, I was able to come along with them per car, and then had some time for sightseeing in Oslo.
---
Oslo Part II - Sightseeing - 2005/09/10
I had like two hours time for sightseeing in Oslo, so I just went around a bit.
Pics from the main road and the castle ...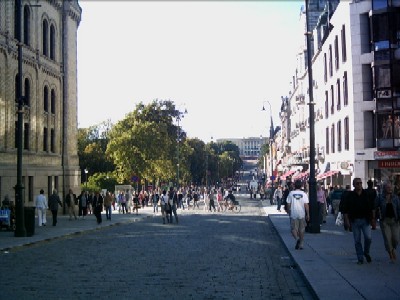 ...and pics from the docks.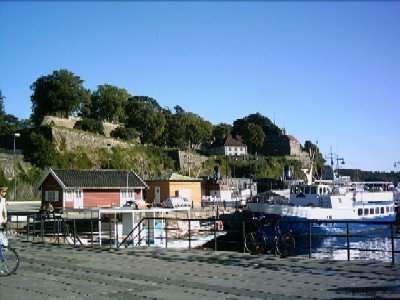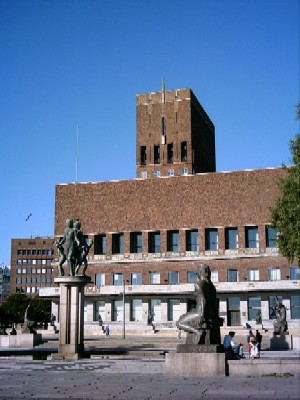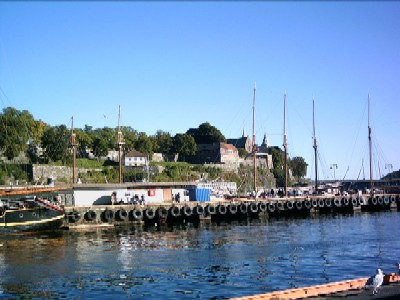 And then I met up with Per-Cato at the train station to get to the Kaiser Chiefs concert.
---
Kaiser Chiefs (Na na na na naaa) - Oslo - 2005/09/10
Ok, so we wanted to go to this concert, but... the "great" Norwegian post office has messed up our reservation so we would have had tickets for a theatre but not for Kaiser Chiefs.
And... the concert was "Helt Utsolgt", i.e. totally sold out.
So we were trying to get some tickets, but there was only this one guy buying tickets from people, just to sell them again for 500 NOK (more than 60 Euros) and that was just too much compared to the original price of 200 NOK. We already had given up our hopes, when this couple asked for a lighter. They looked like they were just having a cig before going into the concert, but I just had to ask them if they had tickets to sell, and YES, YES, YES they had two tickets for Kaiser Chiefs and sold them for 300 NOK each. I can't describe how happy I felt at that moment :-D
And the concert was absolutely awesome. Both, the supporting band Nine Black Alps and Kaiser Chiefs themselves, were great. Kaiser Chiefs are a really great live band, interacting a lot with the audience.
---
Note: this is where I stopped writing this report almost 5 years ago, so everything that comes from now on is reconstructed from the photos I had and my memories.
---
Goodbye to the Vikings - 2005/09/14
After a few more relaxing days with Janet and Per-Cato in Stange it was time for me to leave again.
I had a ferry to catch in Bergen on 2005/09/16 and I originally had planned to take a train which would arrive shortly before the ferry left. But since there were reports of delays caused by flooding and land slides on the train route I was about to take, I quickly changed plans and took the next possible night train to Bergen.
I got quite a luxury sleeping cabin (which would normally be for three people) all for myself and thus slept through most of the train ride.
Normally I would have taken a train during day, because this train route is supposed to be very nice, going high through the mountains. It's a pity that I missed this, but the nice day I was able to spend in Bergen made up for all of this.
Here just one picture which I took out of the train when waking up somewhen during the night.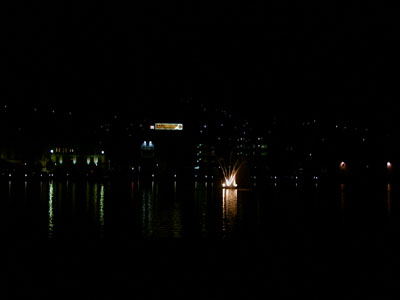 ---
Bergen - 2005/09/15 - 2005/09/16
Arriving in Bergen my first trip was to the youth hostel, which wasn't far from the train station, to leave my luggage there.
From there I walked out to the docks, to see how far I had to go towards the ferry the next morning, and also to pick up my tickets.
After that I had all of the day to walk around the very nice city of Bergen, so here are random impressions.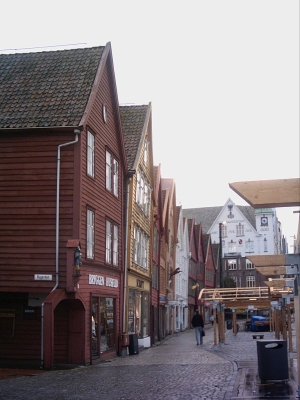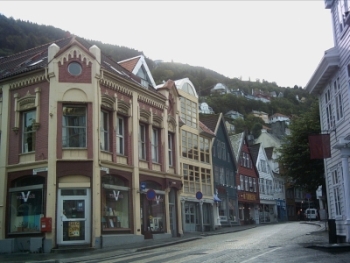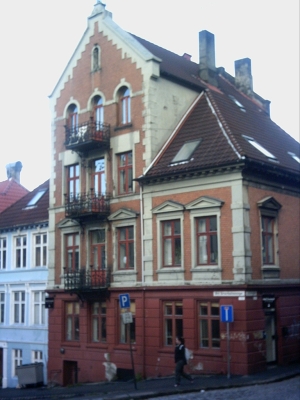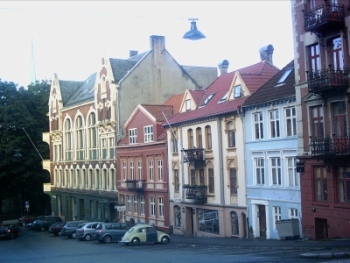 That one is actually a McDonalds!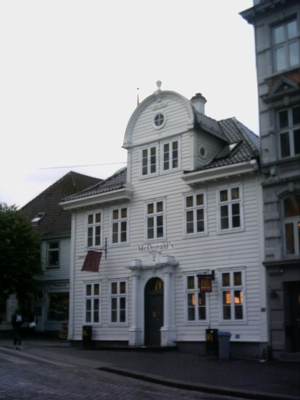 After having walked across town enough I decided to go up one of the mountains/hills that gave Bergen its name.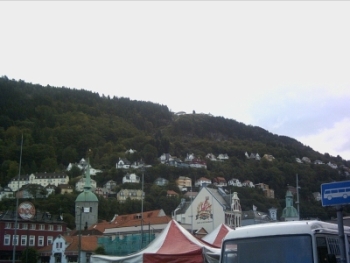 And from the top you get a well deserved panoramic view of Bergen and the sea.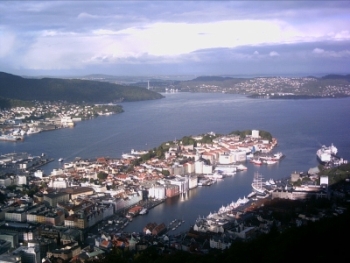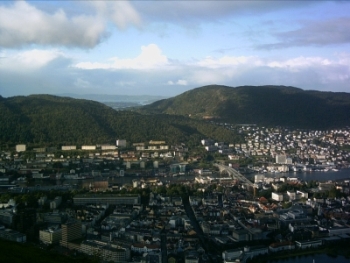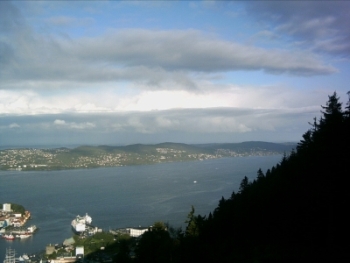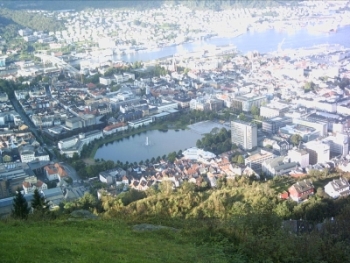 On top you will also find a Norwegian Troll, but don't be afraid, they're harmless.
To get back down I took the cable railway. Could have taken that one to get up in the first place if I had known...
I then walked toward the harbour...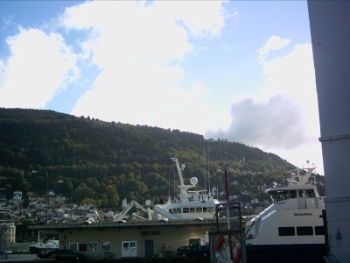 And took this huge ferry to get to the other side of the bay.
There I found a small aquarium/zoo and spend some time there.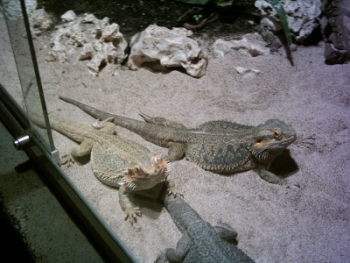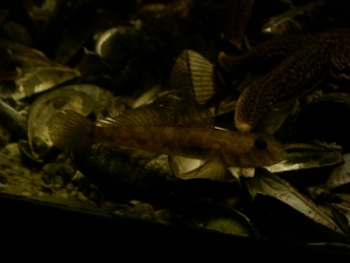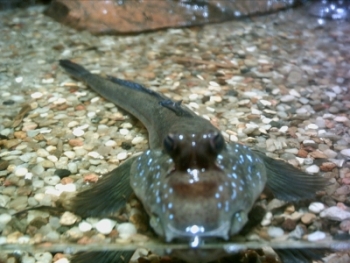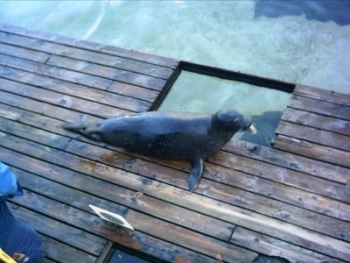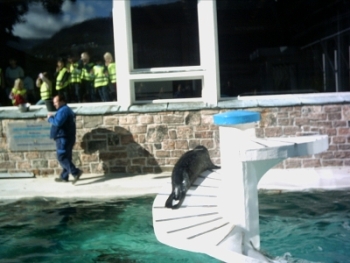 After having something to eat I still had quite a lot time to explore the city further.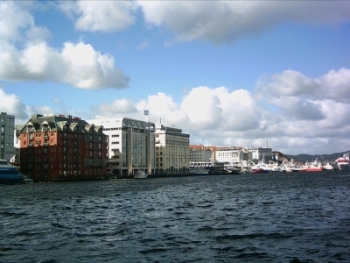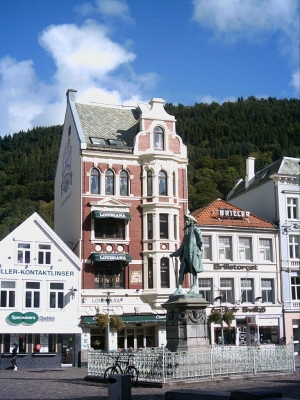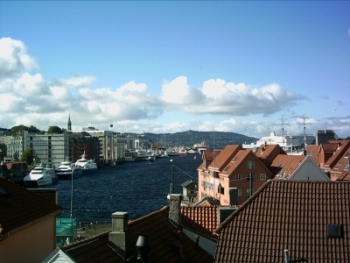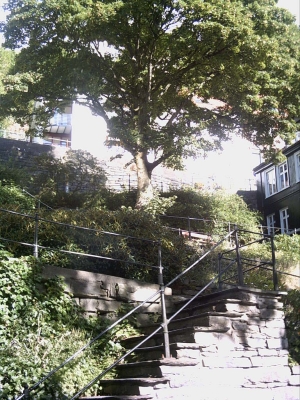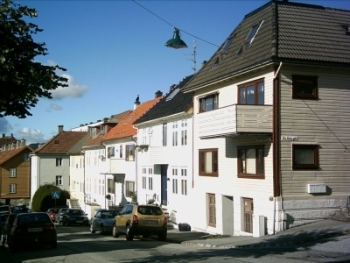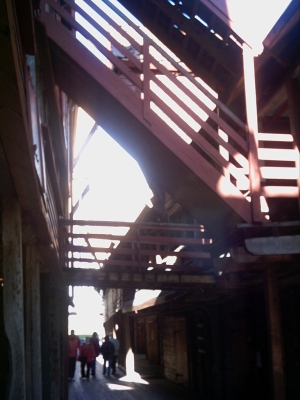 I also found a small botanical garden.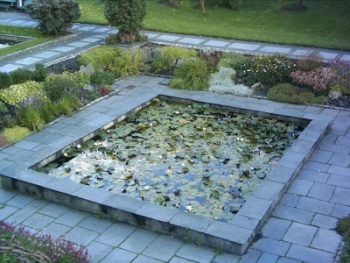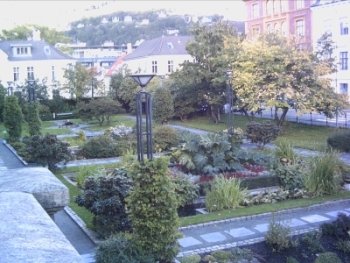 I spent the evening in a local metal club before going to bed in this dormitory.
And then the next morning I had to get up early to catch my ferry.
---
Old Scary and the Sea - Somewhere in the North Sea - 2005/09/16 - 2005/09/17
After quite a bit of waiting they let us unto the ferry...
...and I dropped of my luggage in my cabin.
After that I spend most of my day on deck, while the ferry followed the Norwegian cost southwards before finally leaving towards the west.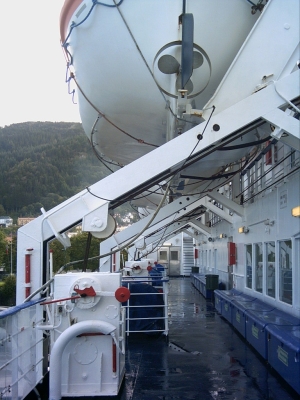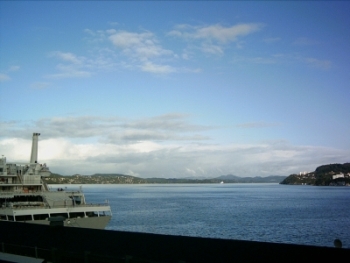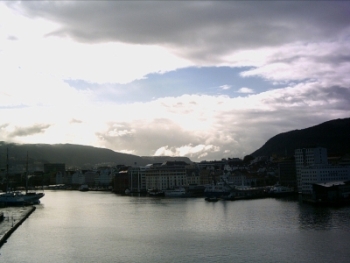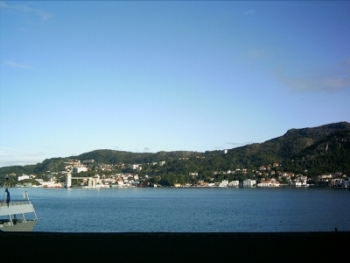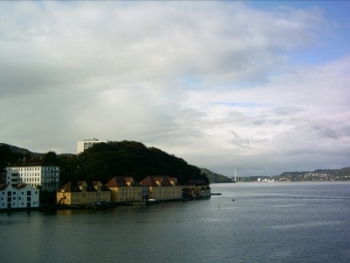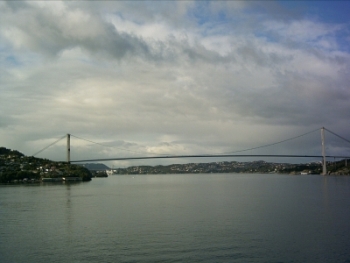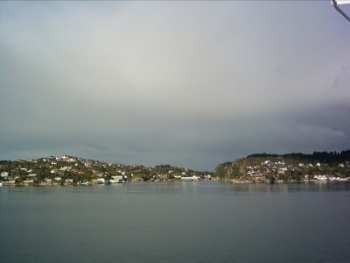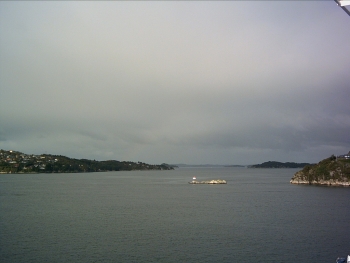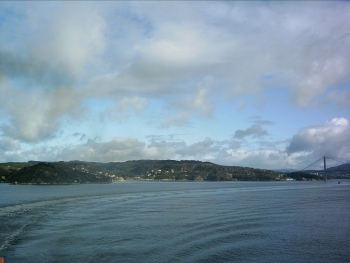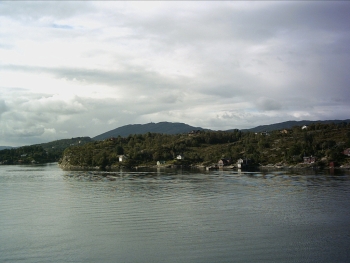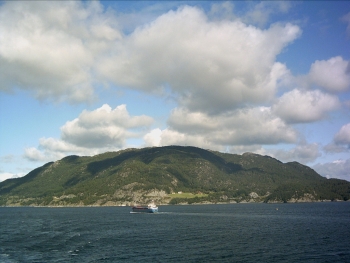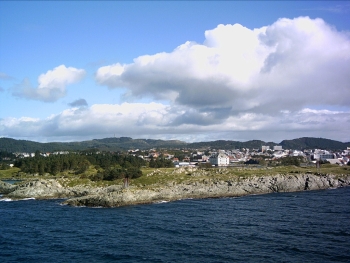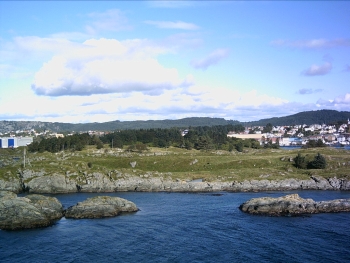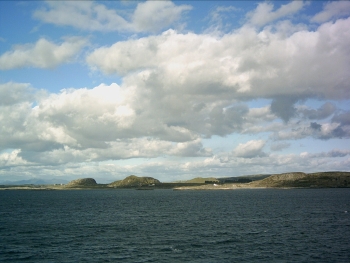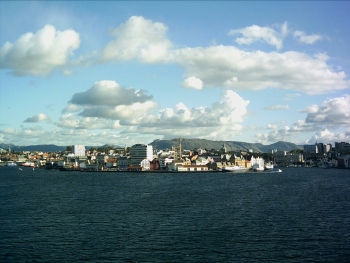 Then I spent the rest of the day till late at night inside where several bands and bars offered entertainment.
It was a very interesting and fun evening. The beer on the ferry was far cheaper (almost half the price) than it was in Norway. A gay Norwegian tried to pick me up and while I took the offer as a compliment I still refused it. We had a nice time talking anyway. I also spend some time dancing with random girls which can get quite fun on a moving ship with the waves getting high. Most of the evening was spent listening to and singing with the piano man at the bar. I got back to my cabin quite late for a short sleep.
---
Alien Nation Headquarters - Telford - 2005/09/17 - 2005/09/28
In the morning the coast of England was already getting closer.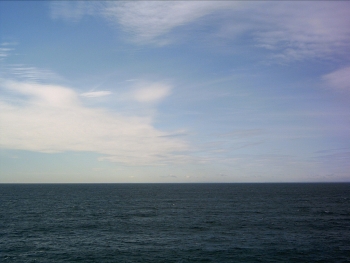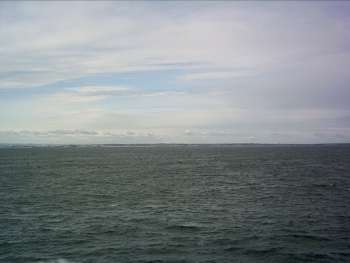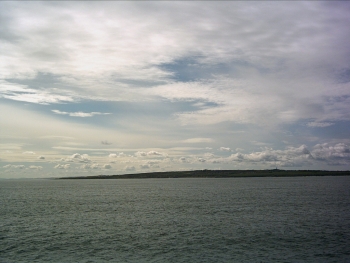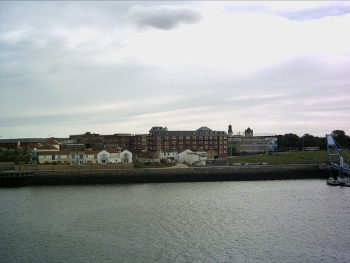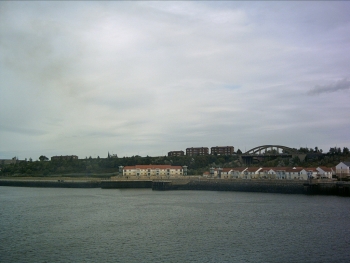 I arrived in Newcastle Upon Tyne which is already almost up in Scotland. My friends were kind enough to pick me up by car and so we drove down to Telford while I told them about my journey so far.
If you are wondering about the name Alien Nation, that is the name of the online place where most of us met each other and where we spent a lot of time chatting.
I met a lot of old and new friends during my time in Telford and since all of this time has been spent together with my friends there are no more pictures to be found here. We were having a great time though.
---
Sir Eik aka The Stranded Austrian - In a small town in the vicinity of Birmingham
One day during my time in England (I can't remember anymore which day it was) I went to visit another friend of mine who lived nearby. We studied computer science together in Vienna, and he had the chance to become a game developer for a company in England and is still living there now (which is more than 5 years already now, time goes by...) Unfortunately he didn't have much time, since they had a deadline coming up, but we had dinner in a nice local pub and we spent the night at his place playing some games before I went back to Telford the next morning.
---
Zaph's Wedding or Zappy on the Highway to Hell - Telford - 2005/09/24
And while I was in Telford one of my friends was having his wedding. So after getting him very drunk on his stag night it was time to dress up for the wedding. Just for that all the time until now I had an extra suitcase with me, for my suit and a wedding gift (two bottles of nice Austrian wine). It was a huge wedding including a Rolls-Royce for the bridal couple and a big party afterwards. I spend a lot of time dancing with all the ladies I could find. It was fun.
But before I knew it, after a few more days in Telford, it was already time again to move on. We brought another friend to an airport to send her home, and at the airport I was picked up by yet another friend to take me further south towards London.
---
Scrappy or "Who let the Dog out?" - Andover - 2005/09/28 - 2005/09/30
During my time in Andover (which is very close to London) I had the chance to visit Stonehenge and its surroundings.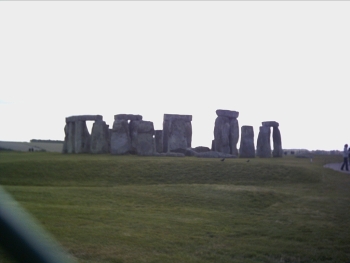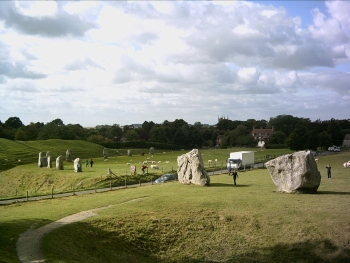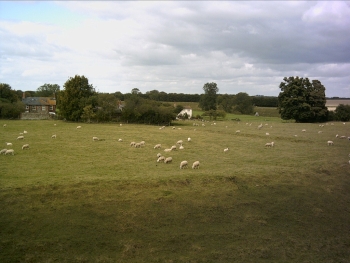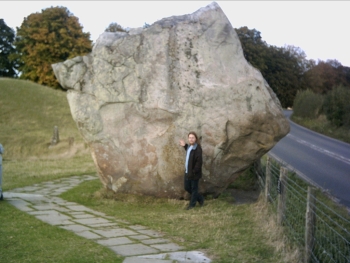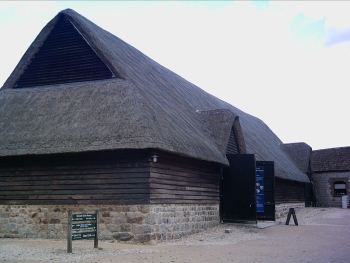 After my short stay with my friend I took the train to London, and from there the train through the tunnel to Paris. The tunnel isn't all that exciting, it's just dark and I slept through most of the ride until I arrived in Paris.
---
Paris - 2005/09/30
My original plan (since I was visiting a concert anyway) was to stay the night out and then go directly to my train home the next day. But I couldn't find a proper place to store my luggage since the train station was being renovated, and after almost a month on the road (rail?) I was starting to feel the exhaustion. So I checked into the cheapest hotel near the train station I could find, left my luggage and went to explore Paris.
This was the first day during my whole trip that it started raining heavily so I didn't get around all that much and I skipped the Eiffeltower because it was too far of from where I was.
Here some random impressions of my trip through the rainy Paris.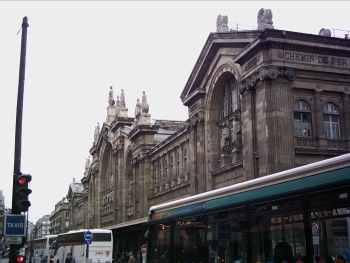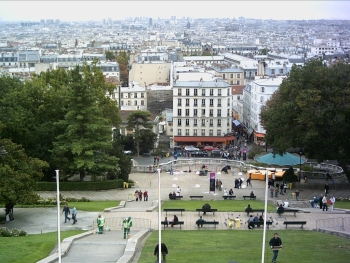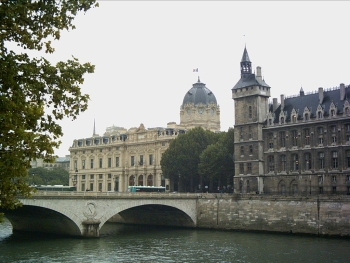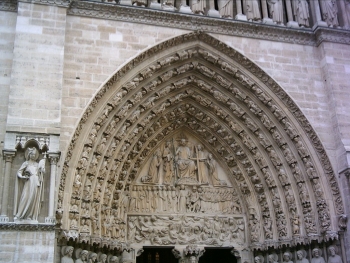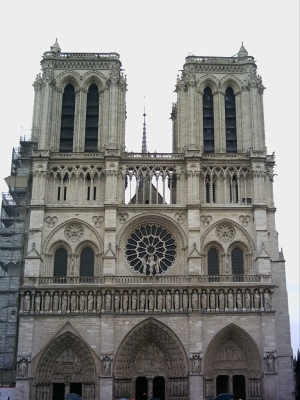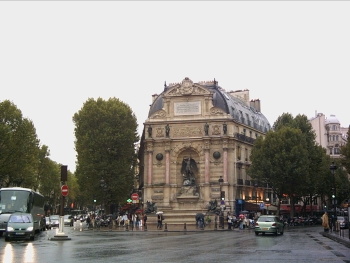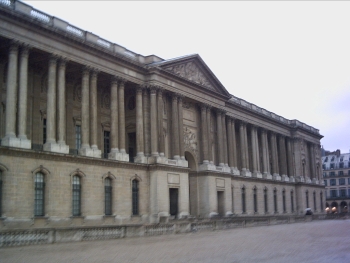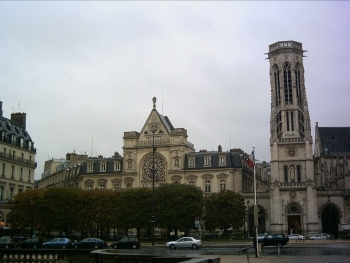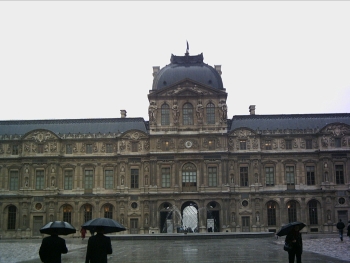 ---
Onmyouza - Kimonos and Heavy Metal o_O - Paris - 2005/09/30
And then at the evening the last fixed point of my journey was happening, the concert of Onmyouza, a Japanese metal band. It's quite interesting to see them headbanding in Kimonos.
I've actually found a recording of this very concert on youtube. It never even occured to me to look for it until just now when finishing this report. I'm not sure but I think you can see me in this video at least from the back ;-)
After the very nice concert I went back to my hotel for my last night away from home.
---
Back Home!!! - Vienna - 2005/10/01
The next morning I was off on a train to Munich and from there on a train all the way back to Vienna.
These are the last shots I took out of the train. Nothing impressive, but...
And so after a whole month of travelling I was back home. Was I glad to be home? Yes, definitely, even though I never once on my trip felt homesick. I've had an old life which I left behind when I left on the trip, and I've had a whole new life ahead of me when I came home. The trip had changed me and I will never regret this amazing journey.
---
---
Back to mainpage
---
This work is licensed under a Creative Commons Attribution 3.0 Unported License.